Internal network attacks are extremely common nowadays, so knowing how to prevent them is critical. It is commonly believed that masked hackers halfway across the globe provide a firm's most significant cyber security threat. However, many internal threats are posed by employees and contractors. These are also referred to as insider threats or risks. Two of the problems are data breaches and theft by lone insiders. There are also hybrid threats. These are threats in which the hooded hacker collaborates with an unwilling inside collaborator or a third party unaware of the collaboration.
Unwilling Collusion
There is unwilling participation when an employee pays a bogus invoice or unwittingly discloses their credentials due to successful phishing or other social engineering assaults.
Willing Collusion
A willing collaboration occurs when a ransomware group pays an insider to install and operate malware on a server.
How do you safeguard your organization from the growing number of internal threats? We have developed a thorough list. Even though this list may seem excessive, internal network security's convenience versus protection balance has shifted toward risk mitigation.
Defining Internal Threats
An internal danger is an employee's chance to use a firm system to steal data or inflict harm. Because employees are believed to be trustworthy persons who have been granted rights that can exploit, threats of this sort are incredibly frightening.
To better comprehend internal risks, we will examine the various sorts of internal damage that employees might inflict and the dangerous behaviors that enable them to unleash digital havoc.
15 Ways to Prevent Internal Network Attacks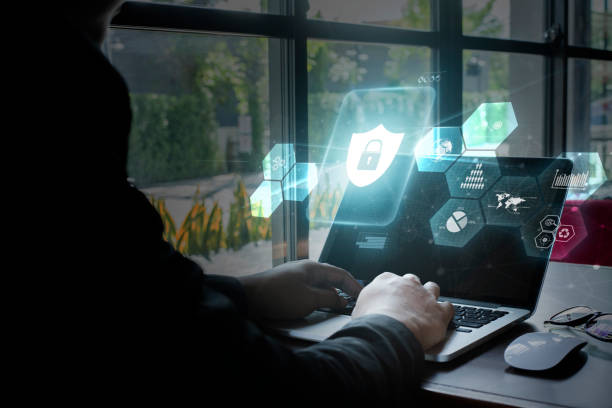 1. Adopt a Stance
It involves coming to terms with the idea that nothing, whether it be internal or external, is intrinsically dependable. Any attempt to connect to the systems of a company must first be validated before it can proceed. According to the strategy, a person is untrustworthy unless they have proven themselves trustworthy. It is not possible to fully comprehend it in a single sitting. Require frequent evaluation of users and permissions.
2. Patch Software and Firmware Internally
Continually updating all internal software and firmware with the latest updates from vendors is essential for patching vulnerabilities. The CVE database is the most comprehensive source of information on current vulnerabilities. 
This Twitter user has compiled and regularly updates vulnerabilities that are used by ransomware gangs. Internal threats can go undetected for a long time. It is why it's critical to ensure that all internal systems are always up-to-date.
Patch management software is essential for automating as much of the software and firmware updating process as possible. Check with your managed service provider about their patch management software solution.
3. Know All Company Software
Suppose informing your IT staff of all the software and firmware installed on employee PCs. In that case, they will be unaware of any security hole that requires a patch.
Knowing what software is installed on your network and keeping it up-to-date are effective internal security measures. For this, creating an inventory of all endpoints and the software installed on them may be necessary.
Patching should be at the top of your security to-do list, but vulnerabilities render it ineffective. An assault occurs when an attacker exploits a weakness or vulnerability before the vendor has had a chance to provide a fix.
4. Replace Outdated Software
Earlier versions of several programs do not provide any kind of security update, in contrast to Windows 7, which continues to get them. An Adobe ColdFusion 9 installation that was 11 years old was found to be vulnerable to a ransomware attack targeted a single firm.
5. Use Company-Wide Password Manager & Policies
Contrary to popular perception, use strong passwords. Strong passwords are an essential defense against Kerberoasting assaults regarding internal risks. In other words, hackers can quickly crack weak passwords using offline cracking tools if they gain access to any domain user's account. Company-wide password management and suitable password laws make it easy for everyone to use strong passwords.
6. Make Multi-Factor Authentication Mandatory
When a weak password is the only form of account authentication for an employee, use brute force to rapidly and easily get access to their account.
Use multi-factor authentication wherever possible for optimal internal security. Accessing an online account with multi-factor authentication requires an additional step in addition to a login and password.
Here are several examples:
Utilize Email

Cloud-based applications for productivity, such as Office 365 and Google Workspace

Services for file storage such as Box and DropBox

Utilizing online banking

Profiles on social networking sites like Facebook, Twitter, and LinkedIn.

Software for CRM, ERP, and tax preparation
This advantage is that the second level of authentication will stay in place even if the first level is compromised.
7. Increase Email Filtering
Google Workspace and Microsoft Office 365 provide email screening capabilities that alert users to potentially hazardous messages. However, third-party programs allow greater control over email filtering policies. A vendor email server might have overlooked questionable emails, but an email filtering tool can identify them.
8. Use Better Antivirus and Edr Software
Antivirus software is sometimes employed haphazardly in small firms, with staff members employing numerous AV packages. The trustworthiness of the antivirus software installed has not been verified.
Antivirus (AV) or endpoint detection and response (EDR) software that is centrally managed ensures that only trustworthy and up-to-date software is installed on all endpoints.
9. Grant Distant Network Access
Implement security when remote employees have access to the company's network. Organizations can use network access more readily due to cloud-based remote access technologies such as Secure Access Service Edge (SASE) and integrated software-defined perimeter (SDP). You may, for instance, restrict administrator access from outside the internal network. When remote, hybrid employees may have less access than in the office.
10. Give Internal Users Minimal Resources
According to the Principle of Least Privilege, constrain each user's access privileges (also known as the Least Privilege Security Model). For instance, prevent some users from installing new desktop programs.
Also applicable to database systems such as CRM and ERP is the Principle of Least Privilege. A user can only access the records and fields inside those records that they need. Users that require access to sensitive personal data or passwords may be able to decipher encrypted areas.
11. Give Admins Minimal Permissions
It is important that helding internal administrators to the same standard as external administrators when it comes to adhering to the principle of least privilege. It is not sufficient to offer ultimate control merely by virtue of the fact that an administrator has access to a variety of system configurations. Rool-based all other users, including administrators, restrictions as the administrators.
Insider attacks can frequently target administrative accounts because of their higher level of access. Use Microsoft offers resources to assist with this endeavor. Eliminating unnecessary administrator access is one way to protect against Pass-the-Hash attacks.
12. Create Subnets Within Your Network
Rather than a single, colossal network, network segmentation involves developing a collection of smaller networks within an organization. Regulate the traffic flow between networks.
Using this strategy, isolate departments from one another. For instance, the engineering and marketing teams might not require access to one another's isp networks design applications, or data. In the "perform ransomware for hire" scenario described previously, an employee eager to execute ransomware might lack access to the machine on which it executes.
13. Disable a Departing Employee's Accounts Immediately
Delete accounts created by former employees who are no longer around by the business, deactivated, or their passwords reset.
Intentionally or unintentionally, employees regularly erase internal data when they leave, are terminated, or are let go. Your IT services provider may be able to design a formal offboarding template to assure security when an employee departs the company.
14. Keep an Eye on Risky Employee Behavior
Monitoring the behavior of high-risk personnel and people who are about to leave the company in relation to computers is something possible.
Add former employees to a data exfiltration risk detection lens, programs are able to keep an eye on them for any suspicious file transfers they might make.
15. Train Employees on Security
It is essential to offer employees and contractors security awareness training. Multiple Managed Security Service Providers (MSSPs) offer this functionality. It includes user education regarding phishing and business email compromise (BEC) emails. Direct employees to forward any suspicious emails to an IT department representative.
Calls, SMS, and in-person visits are among the social engineering strategies used by hackers to convince employees to divulge their passwords. Email filters and secure passwords are useless in this case.
Conclusion
Prevent internal network assaults in numerous ways. If you adhere to these guidelines, your data and systems will be more secure. Regular network security audits, software updates, and personnel training in threat recognition and response are essential. We can make the world a safer place by cooperating.
Seven IT Technologies offers all-inclusive design services that are versatile, durable, and free from internal and external dangers. They communicate on all levels with their clients, comprehend their business and technical needs, and assist in network design to enhance their operational procedures, applications, and administration.