Because of its adaptability, significant cost savings, significantly improved capacity, and access to various managed services, cloud computing is expanding in relevance and appeal.
Improved security is one of the key benefits of cloud computing in a period of escalating cyber threats. According to the report, 94% of firms who migrated to the cloud saw a security improvement, and 91% believe the cloud makes compliance monitoring easier.
Without data centers, which provide internet connectivity, storage space, and processing power in a single managed environment accessible over the internet, cloud computing would not be conceivable. Telehouse and other data center service providers provide organizations of all sizes with various connectivity options.
What Is the Purpose of Cloud Computing?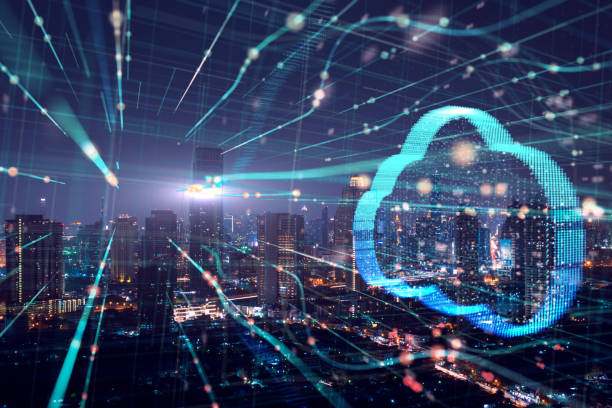 Cloud computing's most central business applications include cloud storage, backup, software as a service, and cloud hosting.
Cloud Storage
Businesses can use cloud storage to store their data on a server at a data center and access it from anywhere on the internet via a dedicated connection. A cloud service provider who owns and operates the servers may charge a monthly subscription fee. Alternatively, the data center operator may provide the servers, with the business responsible for maintenance. The firm might provide and maintain the servers while paying the data center operator for the amount of rack space each server takes up.
Cloud Backup
Cloud backup, also known as remote backup, is a data backup technique in which a duplicate of the organization's data is stored on a remote server to ensure uptime. This service assures that all of their data is available on the remote server if their primary servers fail and they lose their data and files.
Software as a Service (SaaS)
Businesses no longer need to purchase software that must be installed and maintained on their systems thanks to service-based software. Users instead access the program through the internet from a centrally hosted location. This on-demand model, which needs a membership fee from the business, offers a flexible way to use high-quality software without the usual limits of high costs and the need for more storage.
Cloud-Based Hosting
Cloud hosting is a popular alternative to traditional hosting. Instead of depending on a single server to host a website or application, cloud hosting distributes the load over multiple servers to reduce downtime. Numerous backup servers are ready to take over the burden if a server fails, guaranteeing that the website or service remains operational without interruption.
Businesses Utilize What Other Cloud Services?
Cloud computing services such as SaaS, Platform as a Service (PaaS), and Infrastructure as a Service are widely used (IaaS).
Infrastructure as a Service (IaaS)
IaaS virtualizes the actual hardware that was previously necessary for IT infrastructure. It enables enterprises to use a variety of configurations to simplify the management of various workload requirements. The two leading IaaS providers are Amazon Web Services and Microsoft Azure.
Platform as a Service (PaaS)
PaaS provides virtual infrastructure similar to IaaS as part of a larger cloud-based development environment for building, deploying, and maintaining web applications. Middleware, database management systems, and business intelligence (BI) technologies are also mentioned.
The Benefits of Cloud Computing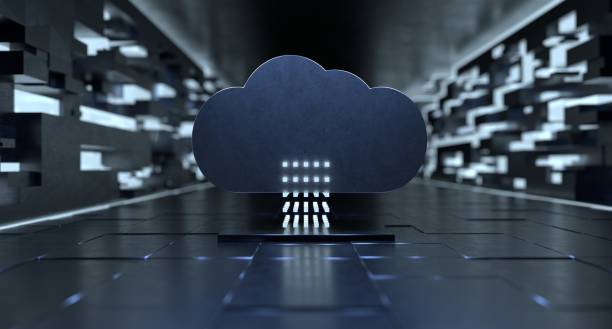 Cloud computing has many advantages, from cost savings to improved performance and a reduced carbon footprint.
Efficiency Effective
Businesses can save money using cloud computing instead of buying, managing, and maintaining their servers and equipment.
Advanced Protection
Security is essential to all the services and solutions cloud providers and data center operators provide. They'll have more advanced and trustworthy security than most companies.  Unauthorized users have more difficulty accessing encrypted data in cloud networks and data centers.
Increased Adaptability
Cloud computing enables businesses to be more versatile and responsive to changing needs. As a result, not only are company operations more efficient, but they are acquiring a competitive edge as well.
Distributed Cooperation
Cloud services make it simple for employees to collaborate across the corporation, regardless of location. The cloud environment eliminates traditional constraints, requiring everyone to collaborate in a central location by making every document, file, and program available on demand. Allowing for flexible work hours can enhance productivity and staff retention.
Higher Scalability
Cloud computing provides remarkable scalability if a company needs more storage, processing power, or virtual resources. Businesses can scale up or down fast, conveniently, and affordably because they only pay for the resources they utilize.
Environmental Responsibility
Energy efficiency in data centers is a top priority. It reduces operational costs and helps data center-based cloud service providers reduce their carbon footprints.
Extreme Performance
The adaptability afforded by cloud computing boosts company productivity through faster apps, less downtime, and maximum performance even under strain.
Emergency Recovery
Businesses use disaster recovery solutions to avoid downtime and critical data loss and applications. Still, traditional disaster recovery systems are expensive and time-consuming to build. Because cloud computing quickly replicates data across multiple servers, businesses can have access to backup servers if the primary server fails. It simplifies and reduces the cost of catastrophe recovery.
Problems with Cloud Computing
Working with a less reputable cloud services provider can harm cloud computing. The most typical downsides of cloud computing are implementation and security issues. Cloud technology deployment can be complex, requiring the requisite expertise, skills, and assistance before and after adoption. Although security is a legitimate worry, a trustworthy cloud service provider will be able to demonstrate the presence of sophisticated, world-class security safeguards.
5 Steps to Get Started With Cloud Computing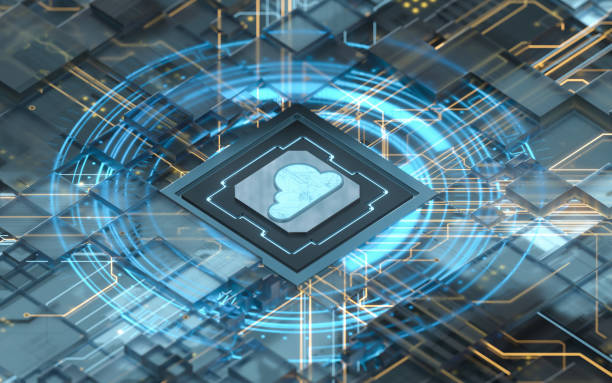 Cloud computing allows enterprises to streamline their information technology operations by transferring ownership of hardware and software and support and maintenance duties to the cloud provider. Costs decrease and shift from capital to operating expenses due to the ability to expand dependent on demand.
However, there are risks that drastically alter how you manage your infrastructure. It is critical to have a solid transition plan in place to assure success. Here are five things to take while deciding on your company's most acceptable cloud computing options.
1. Understand Your Cloud Usage
Clouds are classified into three types. The public cloud transports your infrastructure from your data center to the cloud provider's facilities. As needed, a private cloud builds a virtualized infrastructure on-premises. You can use a hybrid cloud to process some data in your private cloud and some in the public cloud, possibly to help with demand surges.
Similarly, the "as a Service" delivery strategy relies heavily on the cloud. There are three main types of "as a Service." IaaS (Infrastructure as a Service) only delivers computing, storage, and networking resources as needed. PaaS (Platform as a Service) offers tools for developing cloud-based applications. Subscribing to apps using software as a service (SaaS) is possible.
2. Determine Which Applications Are Cloud-Ready
Attempt to generate an inventory of your applications if you don't already have one. Following the creation of this list, you may begin examining applications for suitability and cloud readiness. Some programs may not work well in the cloud due to security concerns or architectural constraints. Others may anticipate growth or rely on equipment that will be updated soon, making a move to the cloud instantly advantageous.
3. Try a Cloud Application
Choose an application that is important enough to demonstrate the benefits of the cloud but not so critical that it would jeopardize your organization if something went wrong. Moving non-production areas, such as development and testing environments, can be a good place to start. Moving standard packaged apps like Office 365 is another excellent starting point.
4. Prepare the Move
Take a step back after deciding which application to migrate to the cloud. Before getting into the technical complexities of migrating the application, ensure you have a good grip on the business case for doing so and a reasonable knowledge of the benefits that would emerge from doing so. Think about how it will affect your operations staff, business users, and disaster recovery plan. Make a plan for monitoring the application and assessing the benefits of the change.
5. Convert the Program to the Cloud
Implement the application's cloud migration. Allow enough time after the move to evaluate the impact on performance, cost, and end users. After your support team has mastered cloud-based application management, you can move on to the next application.
Why Choose DELL EMC?
Dell EMC's solution supports customers in making the most of their investments. It is the global leader in cloud computing-based Information Technology as a Service (ITaaS). Dell EMC offers an impressive set of tools and technologies for creating medium and large-scale solutions with minimal maintenance costs and excellent customer market value. For more information on EMC, go to www.emc.com.
Delivering high-end solutions to clients necessitates a significant investment in Seven IT Technologies' products, technical capabilities, and partnership with Dell EMC. To fulfill the demands of its clients, Seven IT Technologies provides a variety of Dell EMC solutions in the following areas:
Data Storage

Security

Virtualization

Cloud Computing

Archiving

Backup and Recovery
Contact us at sales@sevenit.com to learn more about our approach to infrastructure design, development, management, and protection with Dell EMC technology.
Conclusion
There has never been a clearer demonstration of the market potential offered by cloud computing. The cloud provides a multitude of benefits, some of which include cost reductions, increased security, enhanced performance, increased flexibility, and the potential to scale.
If you want a secure business, you should think about fixing your IT department's problems. You will need the assistance of an IT specialist to complete this task. To strengthen your organization's cybersecurity, contact Seven IT Technologies. Cloud computing technology from Seven IT Technologies stores data and applications over the internet and remote, centralized servers. Our cloud solution allows businesses to access personal files from any Internet-connected device and operate apps without having to install them.