As technology progresses, many firms are moving their data to the cloud. It enables the storage and management of data in the cloud. The advantages of cloud data management include enhanced security, more accessibility, and lower expenses. With cloud data management, your organization may save time and money without compromising data security.
What Is Cloud Data Management?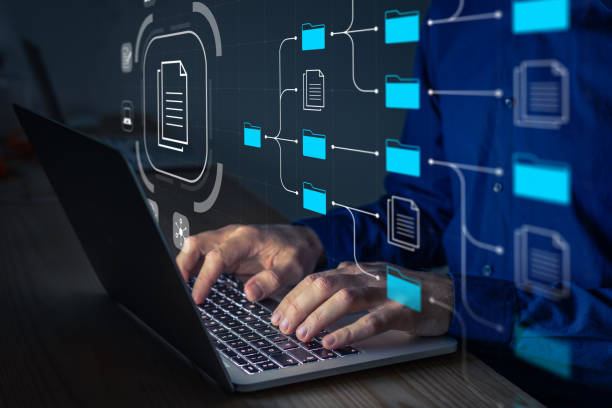 It is a technique that can be used with or without on-premises storage to manage data across cloud platforms. The cloud is an ideal level of data storage for backup, long-term archiving, and disaster recovery.
Cloud data management's capacity to acquire resources on demand is a benefit. In addition to data sharing between on-premises storage and public and private clouds, share data between on-premises storage and public and private clouds. The operations of a cloud-based data management system are identical to those of a traditional data management system that has been adapted to match cloud requirements.
Some systems can manage and use data both on-premises and in the cloud. However, it considers the possibility that data kept in each place may be subject to different rules.
Data storage in the cloud has its security and integrity needs. It is essential to have cloud-specific management in place, as traditional data management strategies may not be applicable in the cloud.
As with cloud storage solutions, the capability of a cloud data system will vary based on the supplier and the service-level agreement (SLA) between the vendor and the customer.
Currently, three deployment models for cloud computing services are prevalent:
Private Cloud 
Private cloud infrastructure is utilized by only one organization. It might be domestically or externally managed. Private cloud systems can offer adaptable processing and storage resources for various business requirements. Still, they lack the hands-off administration that makes cloud computing an attractive business model for leveraging IT assets.
Public Cloud 
To deliver public cloud services, networks with public access are utilized. A private company owns the IT infrastructure. Well-known vendors include Amazon Web Services, Google, Microsoft, and Oracle. The public can buy or rent as much data storage or processing power as they need.
Hybrid Cloud 
Hybrid cloud systems integrate various public and private cloud services. Businesses may opt to store some data on private cloud servers for privacy and security while utilizing public cloud apps for less crucial data to save money. A hybrid cloud environment is produced by connecting these public and private cloud environments.
As more IT businesses adopt the infrastructure-as-a-service (IaaS) business model and migrate more applications to the cloud, the need for standardized cloud management practices increases. These methods enable enterprises to monitor their cloud-based apps for compliance and security, automate workflows, enhance rapid decision-making, and reduce costs.
Cloud Data Management Challenges
The bulk of cloud data management concerns is also cloud technology issues. The following are some of these obstacles:
Although the cloud is sometimes touted as a low-cost data storage alternative, storing significant amounts of data in cloud data lakes or databases can be expensive.
Most cloud service providers impose a data egress cost when clients wish to remove data from the cloud. These fees apply if the data is transported to another cloud or restored to its original location. The objective of data egress charges, often relatively high, is to deter enterprises from erasing their data from the cloud, where it now sits.
As with on-premises data management solutions, cloud-based systems require a way of maintaining integrity. Typically, this involves deleting duplicates, addressing disputes between conflicting records, and taking further measures to assure data accuracy.
Even if cloud security has improved, each firm must create data access policies to ensure that only authorized individuals can access the data.
Cloud Data Management's Benefits
The advantages of cloud data management are comparable to those of cloud services. The following benefits are commonly connected with cloud data management:
Most cloud service providers charge their customers on a per-gigabyte, per-month basis. Therefore, enterprises are not required to acquire storage gear. Instead, firms pay only for the storage space they need.
To avoid running out of storage capacity, on-premises storage requires routine monitoring of storage consumption. When the current storage capacity is exhausted, the organization must acquire additional storage gear to fulfill its expected future requirements. On the other side, cloud storage providers have access to practically endless amounts of storage that are always available. Organizations are never concerned about capacity planning difficulties or storage limitations.
Thanks to public cloud providers, enterprises never have to replace failed hard drives, refresh gear, or install the software.
Perhaps Cloud Storage Is More Secure
Cloud service providers make substantial investments in the maintenance and protection of their platforms and data security. Consequently, cloud storage is probably more secure than on-premises storage for businesses. Remember that an organization's security policy ultimately determines the security of cloud-based data storage.
Some cloud service providers, but not all, routinely back up cloud-stored data. Some cloud backup services let users not change backup data at a particular time. It can help stop ransomware.
Numerous cloud data management systems are intended to consolidate data so an organization can utilize a unified data set. By deleting duplicate data, this strategy decreases storage costs and eliminates inconsistencies typical in data sets.
Use Cases for Cloud Data Management
There are unlimited applications for cloud data management. First, because it quickly generates test environments from production data sets, cloud data management can facilitate the deployment of test/development environments.
The administration of cloud-based data also facilitates data interchange between cloud-based applications. Instead of each application independently gathering data, a single shared data set may serve as the sole source of truth.
Cloud Management Best Practices
Cloud storage is a prerequisite for cloud data management, although it is distinct from cloud storage. It focuses on minimizing data expansion, accessibility, and integrity. Consequently, there are several best practices to consider:
Define the Project's Objectives
Any cloud data management project must begin by defining the organization's objectives. Without precise objectives, executing a cloud data management plan that sufficiently meets the organization's demands is impossible.
Choose Which Data Sets to Move to the Cloud
While there are arguments for migrating all data to the cloud, there may be benefits to retaining specific data sets in on-premises data centers. A latency-sensitive application, for instance, will almost likely require the data to be nearby, which may prevent the use of cloud services. Many cloud services perform automatic data backups. However, you must construct your own if they don't meet SLAs.
Companies and Products Managing Cloud Data
Rubrik is a significant player in the cloud computing data management industry. The vendor's scale-out Cloud Data Management technology manages data across public and private clouds through a single interface. First to handle hybrid cloud environments and ransomware recovery was Rubrik's solution.
Google purchased Actifio, a pioneer in copy data management, in 2020. The software supports the administration of data copies in scenarios involving different clouds. It also permits the integration of native applications, enabling the instant reuse of on-premises data in the cloud. Actifio's platform for automation is also accessible through REST API, making integration effortless.
Cohesity is a provider of Data Management as a Service (DMaaS). Cohesity's services go beyond backups, despite the company's long-standing emphasis on backup and recovery. DMaaS by Cohesity is intended to prevent mass data fragmentation by eliminating data silos and integrating an organization's data into a single platform. This infrastructure is appropriate for ransomware restoration, long-term storage, and archiving.
A Cloud Management Platform: What Is It?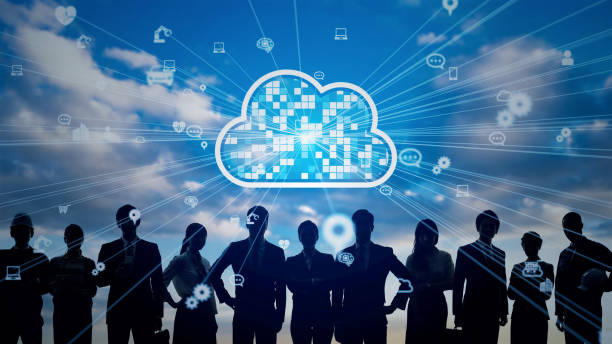 There are numerous reasons why large organizations are transitioning to cloud computing and infrastructure-as-a-service (IaaS). Cost reductions are the primary and most critical factor. It is much more cost-effective to lease computing power and data storage from a third party on an as-needed basis than to develop these capabilities in-house.
CIOs and IT managers must now take a different approach to manage IT budgets, compliance, security, and asset management due to the broad adoption of cloud technology in the business world. Enterprise CIOs may maintain excellent command over a fast fragmenting ecosystem of cloud computing technologies with the aid of cloud management platform software solutions.
A cloud management platform is a software system with sophisticated APIs that can access data from every IT component. Using a CPM, an IT department may build a structured approach to security and IT governance that can be applied to the entire business cloud environment.
Cloud Storage Software Features
Cloud management systems can perform asset inventory management, self-healing and process automation, security and compliance activities, monitoring and metering, access control, provisioning and orchestration, cost optimization, and other functions. These are only three instances of how cloud management software currently influences IT organizations.
Final Words
With cloud data management, you can safeguard and organize your data. It has many benefits, including reduced storage costs, better productivity, and distant data access. However, there are certain disadvantages to consider, including security issues and the potential for data loss. Lastly, cloud data management is an excellent solution for firms and individuals seeking a straightforward method to handle their data.
Connecting with a cloud specialist is your business's best course of action. Please do not hesitate to contact Seven IT, one of the industry's most reputable and skilled businesses.