Enterprise networking companies have taken on a more significant role than ever in the multi-cloud computing era. As the cloud and software-defined data center have matured, software-defined networking (SDN) has emerged at the core of the business. Still, it has not replaced prior frameworks.
Modern networking techniques enable more flexible, intelligent, and transparent resource allocation and management through automation, AI, and monitoring. It has resulted in a more adaptable, dynamic, and cost-effective framework for managing a digital company.
Nonetheless, the amount of possibilities is overwhelming. Although all business networking companies strive to solve the overarching issue of centralizing complex management and administrative tasks and enhancing manageability, the actual functionality of the products varies considerably. It covers the multiple features supplied by suppliers, the relationships between network management tools and other IT systems, the troubleshooting and security capabilities built into products, and, most significantly, an awareness of a company's specific needs.
Selecting the proper enterprise networking solution provider is crucial. When SDN becomes the industry's primary focus, knowing how different networking solutions handle networking will be essential. For example, it will be essential to know if a vendor uses a standard approach or if they put a hypervisor on top of a virtual network.
Conformity with an open and interoperable framework, including open source standards, should also be evaluated. Some of the essential features and capabilities offered by the ten leading corporate networking service providers are discussed below.
How To Select A Networking Company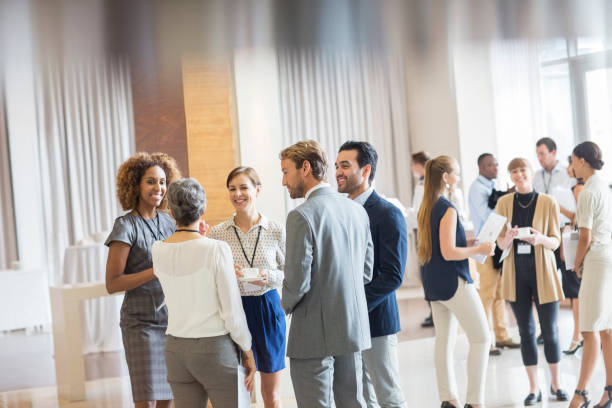 The networking companies are incredibly convoluted and intricate. Multiple vendors vie for market and consumer share. Every business has unique networking requirements, and each solution tackles the problem differently, making it significantly more challenging. SDN's increasing popularity simplifies decision-making. Occasionally, slight differences between vendors, products, and procedures can be significant. Here are five essential considerations before making a decision:
1. Is the Vendor Flexible and Agile?
Regardless of the flexibility and adaptability, any service claims to offer; it may be challenging to organize everything. Your project's success depends on your current infrastructure, including branch offices, and how well the vendor's solution integrates with the existing environment. You need to create a list of your current surroundings and comprehend how the proposed solution will alter and improve procedures. Interoperability, APIs, and support for frameworks such as BiDi and SWDM may be the issue's root.
2. Are the Vendor's Products and Services Top-Notch?
High rankings from industry analyst organizations such as Gartner and Forrester do not ensure success. Still, they provide an excellent starting point for understanding where a vendor stands concerning its competitors, what distinguishing traits it possesses, and where it lacks. Magic Quadrant and Wave assessments also give objectivity to an otherwise subjective and perhaps emotional process. It is a good idea to share information with industry colleagues and read peer reviews on numerous professional websites.
3. How Does Cost-Benefit Work?
The cheapest option is not always the best. Your primary objectives should be understanding switching costs and locating the optimal ROI curve. What are you prepared to sacrifice to save money? What skills and abilities are unquestionable? Which strategy will provide you the connectivity you need to be an innovator or disruptor?
4. Is the Supplier a Trustworthy Partner?
When picking a service, it is possible to neglect certain factors. Among these are their customer service skills, strategy and vision, and customer service skills. The latter is sometimes crucial. You should be able to communicate with the company through one person quickly. It could be problematic if you cannot obtain a commitment immediately. It is advised, however, that a service level agreement be employed to restrict major issues and service levels (SLA).
5. Who Do Vendors Support?
Choosing a single vendor for all requirements is essentially obsolete. You will probably want networking equipment and services that support many regions, data centers, clouds, and other elements. You may also need to combine certain goods.
Top Networking Companies
1. Hewlett Packard Enterprise (Aruba Networks)
Aruba offers scalable SDN and an end-to-end interface. It delivers end-to-end orchestration and zero-touch provisioning via a single pane of glass. In both wired and wireless networking, it manages automatic policy enforcement for the user, device, and application. Additionally, the platform offers a high level of programmability via Python scripting and APIs, as well as several cloud-based solutions geared to increase SD-WAN performance and streamline IT procedures. Users applaud the company's security, configurability, and user experience. Silver Peak Systems, an industry pioneer in SD-WAN, was recently acquired by Aruba. The platform includes SD-WAN, firewall, segmentation, routing, WAN optimization, and more, with sophisticated orchestration and automated lifecycle management and self-learning capabilities using machine learning.
2. Cisco Systems
The products and services of the company are based on Cisco Digital Network Architecture. Cisco DNA utilizes software-delivered methodologies to automate systems and ensure services across branch networks, WANs, and the campus. It is designed to operate in multi-cloud scenarios. It includes AI/ML capabilities to automate, evaluate, improve performance and guard against security threats. Software-defined Ethernet and wireless solutions, analytics, behavioral tools, and automated workflows are essential components. The company's SD-WAN devices, switches, routers, hardware and software, and enterprise network security technologies also score good marks.
3. Dell EMC
The company offers Ethernet switches, wireless equipment, fabric management software, automated fabric management services, network operating systems, and software-defined networking technologies (SDN). With integrated hardware and software solutions for SD-WAN and clouds, Dell EMC focuses on boosting connectivity at the edge.
It facilitates autonomous fabrics' deployment, extension, and lifecycle management in software-defined infrastructures. The company wants to "meet the needs of existing workloads and virtualization environments while dramatically simplifying installs and maintenance through a single pane of glass."
4. Juniper Networks
Juniper Networks focuses a premium on a unified, single operating system and intelligent automation. It earns excellent scores for being straightforward and manageable. Juniper provides a vast selection of commercial networking companies that fit every need. It comprises equipment for wireless, packet optics, SDN, switching, routing, and network security.
These solutions cater to enterprise WAN, campus networking, cloud-native, multi-cloud, 5G, and IoT/IoT device requirements. Contrail Networking is a product of the vendor that focuses only on SDN.
READ MORE: 
5. VMware
Retail, healthcare, financial services, manufacturing, education, and government are among the industrial sectors for which the company delivers network solutions. Due to its extensive network of connections, it is a popular alternative for enterprises.
VMware's development of a digital foundation is an essential tenet. VMware Tanzu provides solutions and services for network and application infrastructure upgrades. It includes developing new cloud-based applications, enhancing current ones, and deploying and administering Kubernetes across various clouds.
Implement VMware's Virtual Cloud Network offers a streamlined, secure, software-defined networking layer in various networking scenarios. Reviewers from Gartner Peer Insights awarded the VMware VRNI, which is meant to troubleshoot network issues and cyber security, with good ratings.
6. Riverbed Technology
The organization prioritizes performance, applications, visibility, and networks. So it provides outcomes by utilizing network performance management, software-defined WAN, and WAN optimization modules.
The Riverbed Network and Application Performance Platform were developed to "visualize, optimize, accelerate, and rectify the performance of any network for any application." The open platform successfully links SD-WAN, WAN optimization, application acceleration, and performance management technologies.
Steelhead, an additional Riverbed product, provides the technical foundations for enhancing and optimizing network productivity and performance, especially for SaaS applications. The focus is on network performance and efficiency through information optimization, transport optimization, application optimization, and elastic performance.
7. Netscout
In addition to offering complete visibility across networks and clouds, Netscout takes pride in delivering real-time actionable intelligence using intelligent analytics and machine learning. So these technologies assist enterprises in gaining a more profound comprehension of data centers, cloud designs, performance concerns, and security threats.
One of its strengths is the vendor's technology partners, which include AWS, VMware, Microsoft, Oracle, and Cisco Systems. So Netscout serves numerous vertical industries, including healthcare, retail, transportation, finance, and government.
8. Extreme Networks
The company's flagship product is Extreme Cloud IQ. This platform leverages AI and machine learning to fully automate network operations from the edge to the data center. It is meant to grow to more than 10,000 managed devices per wireless appliance. So it features machine learning and comparative analytics scorecards.
Extreme Administration Center enables network management on-premises for several networking configurations. So extreme Campus Controller offers unified communications orchestration for wired and wireless campus and IoT networks.
9. F5
F5, which enhances data processing, guarantees that applications are always current. With F5, application development is accelerated while content quality is improved. So applications offer support for private, public, and hybrid clouds.
They are creating remedies for online dangers while screening mobile app users. So F5's mission is to realize exclusivity. perform data processing from beginning to end with extraordinary care to prevent data loss. So the organization deploys cutting-edge malware and virus detection tools as part of an expanding network security strategy.
By combining old software and new technology, they balance innovation and stability. So businesses that place a premium on innovation and expansion must adhere to business technology rules. It assures that application services are straightforward, managed by standard policies, and automated. F5 has managed both public and private clouds previously. F5 is used by 48 of the Fortune 50 firms. It has 76 offices in different nations and twenty years of experience in the software development sector.
Conclusion
As with network technology, note the sector for its continual evolution. So the network environment is frightening and complex. Therefore, the most excellent strategy to succeed in networking companies is to do your studies and take practice exams. Learn about the technology to make educated selections.
Seven IT Technologies is dedicated to cooperating with the market's top hardware and software manufacturers. Whether you require Network Services or Solutions, we have your back.