To boost your firm's growth rate, you must optimize its overall performance. You can surpass your competitors and improve the customer or client experience with proactive IT support. Red palm comprehends the significance of corporate growth and the part skilled IT support services play. We've compiled this guide to clarify what proactive support involves and why it's essential for your firm.
Knowing Proactive IT Support
A proactive IT support solution typically includes a team of pros and specialists who actively monitor your digital system and are alert and quick to respond. In contrast to reactive IT support, a proactive IT business will actively manage and monitor your digital assets and infrastructure. Based on strategy and prevention, proactive assistance will identify and address problems before they become severe.
You are ensuring that your digital assets are up-to-date and operationally sound and guaranteeing that your team is well-trained on how to use the available technology. Therefore, proactive support frequently results in a better IT experience for your employees and little downtime for your organization. Instead of waiting for break-fix support to tackle issues, you will have more time to focus on building your business.
What Aspects Does it Focus On?
As well as system and network monitoring, proactive support involves strategic technological guidance. It supports the prevention of IT difficulties by continuously monitoring your servers, networks, and systems to detect and handle any potential problems. It decreases the time required to resolve issues and frees up your time to focus on more critical company duties. In addition to focusing on your company's growth, proactive IT will provide you with individualized and informed advice.
Red palm learns about your company's short- and long-term goals, deadlines, and budget before establishing an IT strategy. Our staff continues to examine this every quarter so that it can be improved and updated to match your company's current requirements. It makes it even simpler to guarantee that the services meet the needs of your business.
In addition to a solid IT strategy, we undertake a comprehensive IT assessment of your infrastructure and provide ROI-enhancing recommendations (return on investment).
How Does Your Business Benefit From a Proactive IT Support Provider
Working with the best proactive IT support partner will result in the following advantages for your business:
Your apps, devices, networks, and systems will be closely watched, allowing IT issues to be recognized and rectified before becoming significant concerns.

Because your business will have few IT issues, you can swiftly eliminate costly downtimes that might otherwise cost money and damage your reputation.

Because proactive support provides 24-hour monitoring, you can ensure that your IT infrastructure is up-to-date and that the appropriate cyber security measures are in place.

Your business will obtain immediate and long-term answers to frequent IT problems with competent IT assistance.

Proactive IT support businesses ensure that all solutions are suited to your business's current requirements, that operations are streamlined, and that overall efficiency is enhanced.

Your IT strategy will be current with the most recent improvements due to regular upgrades and help from the ideal IT partner.

You will have the required disaster recovery and backup systems to minimize disruption and data loss in an emergency.
Why is it Important?
Imagine that you have the responsibility of ensuring that your company runs smoothly. In this scenario, your employees will successfully do their jobs, and your customers and clients will be provided with great service; nonetheless, you will need support that is reliable and proactive. Not only does it provide solutions to key consulting issues, but it also helps with the resolution of day-to-day problems.
Proactive support, on the other hand, makes certain that all system updates and patches are installed and activated. It is crucial to have a thorough understanding of the requirements of your organization and to provide solutions that can help to streamline your procedures as well as the corporation as a whole.
The Importance of Proactive IT Support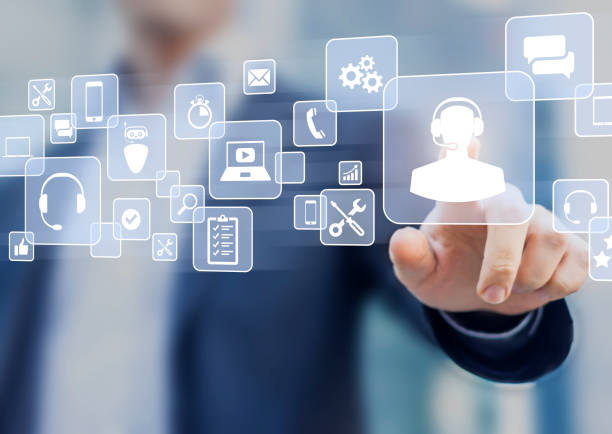 Small and medium-sized enterprises must continuously strike a balance between vast demands and objectives. Examples include acquiring or maintaining consumers, expanding output, and conforming to industry standards.
Therefore, firms must rely on technology to streamline their processes and maintain competitiveness. However, technology has disadvantages, most of which originate from the fact that many business leaders view IT as an asset that can be "set and forgotten."
In spite of the fact that your investments in software and hardware appear to function regularly, it is still vital to monitor them. We contend that the constant investigation and monitoring of your network that an MSP provides around the clock could help your company achieve new heights.
Less Downtime
Downtime in technology often refers to an unplanned period of inaccessibility of a computer system or network. Downtime is expensive because it fully halts activities, and each minute results in lost consumers. You may experience downtime for various reasons, including power outages, hardware or software failures, data loss, and poor maintenance.
You may detect and alleviate bottlenecks that are slowing down your systems by doing preventive maintenance. Routine disk cleanups, for example, eliminate unused data and programs that slow down machines.
In addition, updating software brings new features and capabilities to current applications, such as using fewer resources to perform and accelerating response and request processing. It will inevitably improve performance and, as a result, productivity when combined with monitoring.
Higher Security
Most firms already have basic protections against viruses, trojans, and other incursions, so there is no need to underline the dangers of an unprotected system.
However, many business executives erroneously believe that simple security measures are adequate. If you respond to threats, your system will remain vulnerable to attackers, who may find and exploit weaknesses in your system before you are even aware of them.
By constantly upgrading your antivirus software and applying security patches, proactive ITs ecosystem provisioning services ensure that your systems are protected from existing and emerging threats. They will also maintain a list of servers, workstations, and other devices that require firmware changes, making it easy for you to stay current.
Improved Efficiency
Without hardware or software modifications, the system's performance degrades substantially. However, without regular monitoring, it may be impossible to determine the efficacy of these devices. IT professionals can identify between faults addressing that and outdated technology, allowing you to retain equipment that still has a lengthy lifespan.
Proactive maintenance helps you identify and eliminate bottlenecks slowing down your systems. Regular disk cleanups, for example, remove unnecessary files and programs that bog down computer performance.
Additionally, upgrading software adds new features and functionality to existing programs, such as requiring fewer resources to run the programs, so it responds to and processes requests faster. It, coupled with monitoring, is bound to increase performance and, as a result, productivity.
Substantial Cost Savings
When computers fail regularly, you lose substantial money as a result of lost productivity, the cost of replacing broken equipment and software, and the cost of hiring traditional IT experts who charge by the hour.
Proactive maintenance can save your firm money in multiple ways. First, continuously monitoring your systems may identify and repair problems before they cause downtime. You are well aware of how much downtime can cost your organization.
Second, frequent maintenance of your software and hardware may extend their lifespan. It means you won't constantly replace broken things with new ones.
Happier Customers
Systems that have been recently updated offer a number of advantages, including increased speed, access to the most recent capabilities, and an overall reduction in the number of bugs and other issues. As a result of fewer system failures, employees report higher levels of happiness and are more productive. In addition, because they are able to plan their work and activities in advance, they are more likely to stick to the break periods that have been decided for them.
Lower Risk of Serious Problems
Like being proactive with your health, proactively managing your IT is a solid technique for avoiding future difficulties.
A proactive IT support provider will provide ongoing monitoring and maintenance. It enables the resolution of small network or workstation issues without interruption. In addition, it decreases the risk of significant problems emerging.
Monitoring all server event logs, antivirus updates, backup status, spam and firewall activity, programs, and CPU and RAM consumption is part of proactive routine maintenance.
Final Words
Technology is ultimately what keeps firms ahead of their competitors. Utilizing technology does not always come without its drawbacks. The primary reason is that business owners view IT as an unimportant resource. Even though your IT assets appear to be in ideal working condition, routine maintenance can go a long way.
Extensive proactive IT support is offered. It goes beyond ensuring that updates are implemented, and bugs are fixed. A proactive IT support provider will familiarize itself with your business to evaluate your demands and give customized solutions. It ensures that your company's IT support solution is suited to its specific needs.
Contact one of the best IT consultants immediately if you wish to improve the management of your IT.